Al Dvorin is best known for the famous closing phrase: Elvis has left the building. Thank you and good night.
It was first uttered in 1969 when Col. Tom Parker asked Al Dvorin to make an announcement for the benefit of those fans who remained in a showroom waiting for an encore that was not to come.
Dvorin's remark was unscripted but soon became a staple at Presley concerts.
Always mindful of concession sales, he would often add:
As you exit, don't forget those Elvis souvenirs in living, loving color. A wonderful memento of this evening's concert you'll long cherish when the sounds of music long cast into the night.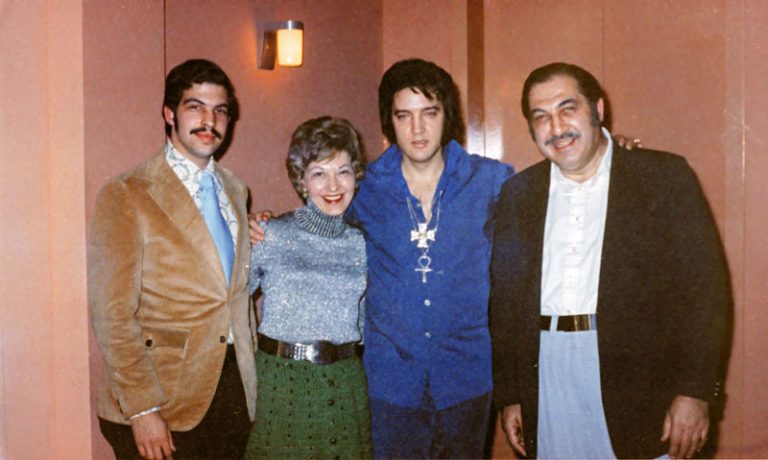 Al Dvorin first met Elvis Presley in 1955. By 1957 he was playing backup for Elvis. Once Colonel Parker became Presley's manager, he hired Dvorin to book opening acts for Elvis and sell memorabilia and souvenirs after shows.
He performed almost every job on the tours – many at the same time – as musical director, promoter, producer, advance man, security chief, concessions manager, and stage announcer.
"I had done every job except dye his (Elvis') hair and announce," he said.
Al began introducing Presley after criticizing an announcer Parker had hired. Parker fired the man and ordered Dvorin to take the microphone.
After a show in 1969, Colonel Parker asked Dvorin to inform fans that Elvis would not be appearing for an encore. So Al took the stage and made his now legendary announcement: Ladies and gentlemen, Elvis has left the building. Thank you and goodnight.
Dvorin was with Presley on his last tour in 1977. The singer died of heart problems and drug abuse that August.
"To his dying day, he was modest. He was just a nice person," Dvorin said of Presley.
In addition to Elvis, Dvorin worked for Frank Sinatra, John Denver and Eddie Arnold.